11 September 2015
Robert Wagner signs up for Made in Manchester's James Dean documentary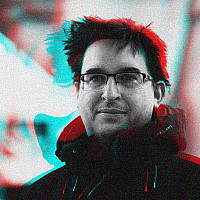 Made in Manchester has been commission by Radio 2 to make a special docu-drama about James Dean.
James Dean: The Last Ten Weeks, will be narrated by Hollywood legend, Robert Wagner and examines the friendship between Dean and photographer, Sanford Roth. The pair became friends on the set of Giant in the summer of 1955, just before he was killed in a car crash.
The production is based on a number of essays and photographs, which had been locked away for 50 years.
"Roth and Dean built up a bond which saw the young actor explore new interests. 60 years on, these essays and hundreds of photographs help us to conjure up a new impression of this Hollywood legend in his last days and to imagine what he might have done had he lived," said producer Ashley Byrne.
Wagner, a contemporary of Dean, will present the programme, with the essays read by actor Michael Xavier. Listeners will also hear from Giant co-stars Carroll Baker and Jane Withers; film maker David Puttnam; Dean's best friend's Lew Bracker; and Francesca Robinson Sanchez who was left Roth's essays and unique collection of photographs.
The programme, which was written and produced by Byrne and Hollywood journalist Barbra Paskin, will air on BBC Radio 2 at 10pm on 30th September.
The indie will also be making programmes for Witness on the World Service, looking at how the Monkees became the first manufactured boy band in the 60s; and another remembering the farewell concert of singer-songwriter Jacques Brel, where the audience gave him a 45 minute standing ovation.