26 March 2015
Red, Rocket and ITV get Bafta nods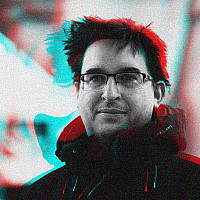 Bafta has released the shortlist for its Craft Awards, with a number of Northern production teams getting recognised.
Peaky Blinders is nominated in 3 categories while That Day We Sang and Cilla both get 2 nominations.
Red Production could also pick up 3 gongs, through Happy Valley (director and writer) and Prey (Breakthrough Talent).
Elsewhere, Sheffield's Rocket has been nominated for its work on Channel 4's Live From Space: Online within Digital Creativity.
Breakthrough Talent
Marcel Mettelsiefen - Children on the Frontline (Dispatches)
Marc Williamson - The Last Chance School
Regina Moriarty - Murdered by My Boyfriend
Chris Lunt - Prey
Costume Design
The Musketeers - Phoebe De Gaye
Penny Dreadful - Gabriella Pescucci
Strictly Come Dancing - Vicky Gill
Cilla - Amy Roberts
Photography and Lighting
The Lost Honour of Christopher Jefferies - Mike Eley
The Honourable Woman - Zac Nicholson, George Steel
Peaky Blinders - Simon Dennis
Da Vinci's Demons - Owen Mcpolin
Digital Creativity
Reverse the Odds: Stand Up To Cancer - Production Team
War of Words VR - John Durrant, Seb Barfield, Paul Greet, Jack Norris
The Singer Takes it All - Production Team
Live from Space: Online - Production Team
Production Design
Penny Dreadful - Jonathan Mckinstry, Philip Murphy
Peaky Blinders - Grant Montgomery
Tommy Cooper: Not Like That, Like This - Candida Otton
That Day We Sang - Tom Burton
Director - Fiction
Hugo Blick - The Honourable Woman
Paul Andrew Williams - Murdered by My Boyfriend
Euros Lyn - Happy Valley
Julian Farino - Marvellous
Sound - Fiction
Sherlock - John Mooney, Douglas Sinclair, Howard Bargroff, Paul Mcfadden
Cilla - Grant Bridgeman, Richard Davey, Simon Gershon, Keith Marriner
That Day We Sang - Chris Ashworth, Emma Pegram, Stuart Hilliker, Alex Ellerington
The Missing - Sound Team
Make up and Hair
Penny Dreadful - Enzo Mastrantonio, Nick Dudman, Stefano Ceccarelli
Peaky Blinders - Loz Schiavo
Da Vinci's Demons - Jacqueline Fowler
Strictly Come Dancing - Lisa Armstrong, Neale Pirie
Writer - Drama
Marvellous - Peter Bowker
Happy Valley - Sally Wainwright
Line of Duty - Jed Mercurio
Utopia - Dennis Kelly