29 January 2015
Chorley FM requests changes to its licence commitments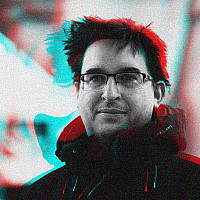 Chorley FM has submitted a request to Ofcom to change its key commitments, including its target community of "young people (15-25 years of age) and the lesbian, gay and bisexual and transgender community."
It comes just a few months after broadcasting regulator found that the station had breached the terms of its radio licence.
The radio station now wants its target community to be "the population that live, work and study in Chorley," arguing that it had "proved impossible" to produce programmes that appealed to the stated age group.
"Even our most esoteric dance music output intended for 15-25s has a following with a wide age range and the majority of dance presenters themselves are now older than 25. It was a mistake to assume the taste of our audience was linked to their age," it stated in its submission.
"The wording infers the station is 'exclusively for' rather than 'inclusive of' the LGBT community. The intention was to be inclusive, providing a service for this group, without excluding and discriminating against the wider population. That is not how this statement reads. The proposed change of wording allows us to be inclusive and serve all our listeners without being discriminatory."
It did state that it would continue to produce LGBT-specific output.
The station has also requested to change the amount of live broadcasting it produces. This again links back to the earlier Ofcom ruling which found that the some output was "heavily automated."
Previously Chorley FM was committed to "live programming typically compromising 75% music and 25% speech during peak daytime hours."
It wants to remove the word "live" and change it to: "Daytime programming typically comprises 80% music and 20% speech. ('speech' excludes advertising, programme / promotional trails and sponsor credits). It may include recorded interviews or other recorded content."
There are also requests to change the wording within the character of service and social gain objectives.
Ofcom has published a consultation paper to see if listeners believe it would "substantially alter the character of the service."