12 December 2014
Channel 4 orders Guy Martin one off series for Christmas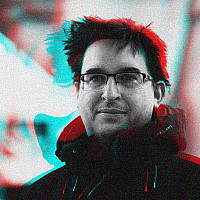 Channel 4 has commissioned a one-off show fronted by Isle of Man TT racer, Guy Martin.
Guy Martin's Passion For Life is a full length version of his successful Channel 4 Shorts series, made exclusively for 4oD.
"We have had a universally positive response from viewers, indies and advertisers to 4oD Shorts. We've had over 3m views of the content in just a few weeks - and really strong ideas are coming in every day from both new and established indies," explained Richard Davidson-Houston, Channel 4's head of online and editorial and commissioning strategy lead for Shorts.
"The creative opportunity seems to be firing people's imaginations. The huge success of Guy Martin's original series for 4oD and the fact that it's now - unexpectedly - transferring to the main channel is proof of Channel 4's willingness to take risks and to be a crucible for original ideas across all its platforms."
It was made in partnership with Alfa Romeo, Maxus Partnerships and North One and will air on 27th December.