14 November 2014
Moving On shoots on Blackmagic Production Camera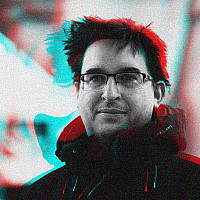 Moving On's head of post production has revealed that the latest series of the BBC drama was shot entirely on the Blackmagic Production Camera 4k.
Blackmagic Design has its European base in Cheshire and shook up the industry with its development of broadcast cameras for a fraction of the price of its competitors.
Moving On being filmed
It was partly the impact that this would have on the series' budget, which led Patrick Hall to adapt the work flow for this series:
"Not only did I look after the edit and grade, but I also designed the production workflow from acquisition through to delivery. We were very lucky to have a crew that embraced the opportunity of working with these cameras. They saw the quality of the output and believed that the changes to the production workflow, which had remained largely unchanged in five years, would be well worth it."
The production team shot almost a quarter of the 5 part series in 4K, with the remainder in high definition.
"Our storage calculations at the time simply didn't allow us to shoot the whole thing in RAW. However, anything that we knew we wanted to punch in on during post, or that required specific paint and visual effects work, was all shot at 4K resolution," he added.
LA Productions has already decided to keep shooting on the camera for the recently commissioned seventh series.
The latest series has been airing this week.