02 October 2014
More4 sets transmission date set for True North's Homes by the Sea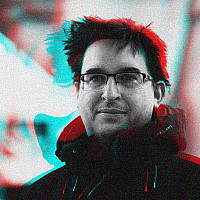 True North Productions has completed a 6x60 minute series for More4 about the "finest, quirkiest and most spectacular" homes on Britain's coastline.
Homes By The Sea (original working title, Shore Thing) is presented by Charlie Luxton as he tries to discover the perfect seaside home and the challenges people face when they attempt to build them.
"Charlie's genuine love of the sea and ability to make every kind of architecture so enjoyably accessible will, I hope, make for a fantastic series. The intention for this series is to offer a new perspective on one of our greatest treasures, the British coastline," said commissioning editor, features, Alex Menzies.
The executive producer for the Leeds-based indie is Andrew Sheldon and the first programme will air on October 16th at 9pm.