18 July 2014
Sci fi celebration as BFI awards North West £51k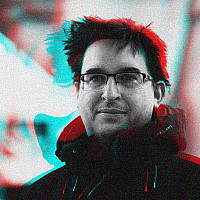 There will be a celebration of sci-fi in the North West later this year, as a collective of North West venues and film makers has been awarded £51k to take part in the British Film Institute (BFI)'s Days of Fear and Wonder season.
Through the funding, Cornerhouse will present a selection of events celebrating science fiction, including an all-night theatrical cinema event across the country. There will be special guests and literature from the Anthony Burgess Foundation, which is also based in Manchester.
Meanwhile Grimm Fest is to develop a new partnership with Trof, to run screenings, with speakers at Gorilla. It will also be joining with Manchester Science Festival to host a series of double-bill screenings at MOSI, with experts on-hand to link the science to the fiction.
In Preston, They Eat Culture, will be celebrating the idea of small-town/big-city, insider/outsider with screenings in non-traditional venues, to "examine emotions and questions of place."
Further North, in Lancaster, The Dukes will screen a season of sci-fi films as part of a city-wide series of events exploring the genre. They'll be organised in collaboration with the English and Creative Writing and Film Studies departments at the university.
Film Hub North West Central covers all areas of the North West, plus Staffordshire, Shropshire and Derbyshire. Its partners are Manchester's Cornerhouse, MOSI, Grimm Fest, Anthony Burgess Foundation and Manchester Science Festival as well as They Eat Culture in Preston, the Dukes, Lancaster and Derby-based Quad.
The BFI's Programming Development Fund supports culturally significant and "curatorial ambitious" programming.