28 April 2014
China signs co-production treaty with UK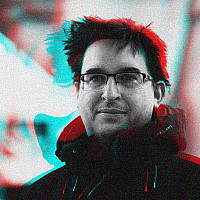 A treaty has been signed between the UK and China, which should aid co-productions between companies from the two countries.
It will enable co-pros to access UK finance packages, such as tax relief and the BFI Film Fund, while in China, the co-productions won't be subject to the country's quota on foreign films - this permits only a limited number of non-domestic titles being shown in Chinese cinemas each year.
That means a potentially huge new market, with China's film entertainment sector (cinema, VOD and DVD) having an estimated worth of US$3.26bn. Its box office is the second highest in the world, worth around US$2.7bn and this is forecast to more than double by 2017.
"The co-production treaty with China, which has the largest growing film industry in the world, is hugely significant for UK film as it will open the door for our filmmakers to collaborate and contribute to each other's success," stated Amanda Nevill, BGI CEO.
"An appreciation of each other's filmmaking culture is the foundation for commercial success and it is fantastic that through the treaty and the landmark events that we have set up here in China and which will continue in the UK throughout 2014."
One of the first beneficiaries will be Silvergate Media which produces Octonauts and Peter Rabbit for CBeebies at MediaCityUK. It's signed a contract with CCTV to broadcast 100 episodes of Octonauts and 54 of Peter Rabbit.