07 March 2014
Soho Editors and Amsys open centre at The Sharp Project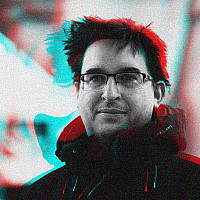 Soho Editors is expanding its presence in Manchester, with a move to The Sharp Project.
The post production training company has invested £100,000 in its Manchester operations, including an upgrade of its hardware systems.
The new training centre will open later this month, as part of a joint venture with Amsys.
"Host to many creative media companies, the Sharp Project is a natural home for us too, giving us room to expand further as we add additional services," said Soho Editors MD, Brian Cantwell.
The partnership between Amsys and Soho Editors began back in 2010 and means they're able to offer industry-certified training on Final Cut X, Blackmagic Resolve, Photoshop, OSX, iOS and other systems.
An open day and launch event is being held on March 25th.
"We'd love to see people from the technical and creative community join us on what promises to be a worthwhile day for everyone, offering us a chance to showcase what we can do, and visitors a chance to pick up some tips and tricks," added Amsys MD, Alex Hawes.
Prior to the move to The Sharp Project, Soho Editors was based in the Northern Quarter. It currently has 4 staff, with plans to double that over the next few months.