07 March 2014
4k and Ultra HD to dominate broadcast show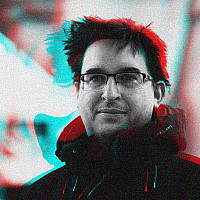 Broadcasting manufacturers are heading to Manchester next week to debut some of the new kit they're releasing this year.
Where 3D has become old hat, the new buzz words are Ultra HD and 4K - 4 times the definition of that 'old' high definition television you've got sitting in your front room.
The Look Listen Experience roadshow has been organised by facilities house, Visual Impact. While historically these exhibitions have been held in London, the regional tour will precede an event in the capital to underline the strength of production and post production in the regions.
Marketing manager, Rob Newton explained that in many cases manufacturers such as ARRI, Sony, Canon and Blackmagic would be showing products for the first time in the UK.
The show, which takes place on March 13th will have a hands-on area with kit set up ready to try out. 
A number of seminars are also taking place on: Post Production with Timeline North, Shiver and The Farm Group; Production Budget Planning (True North, Nine Lives Media and Blakeway North) and a Post-Production: State of the Nation with Dock10, Flix and ITV Studios.
The move of ITV's Coronation Street from Quay Street to MediaCityUK will be looked at in depth with ITV's head of production Robbie Sandison and David Williams, ITV's post production supervisor.
The event is free to attend and you can register online here.