06 February 2014
Channel 4's Superstar Dogs heads to dock10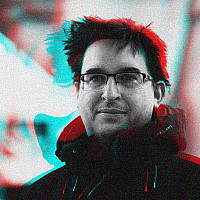 New Channel 4 daytime series, Superstar Dogs, will be shot and edited in dock10 at MediaCityUK.
Produced by Tuesday's Child and made in association with dock10, the series is presented by John Barrowman and airs in the run up to Crufts.
"We're thrilled to be working with Tuesday's Child on the production of Superstar Dogs. dock10's commitment to the show is testament to our versatility and future-facing ethos," said Mark Senior, dock10 CEO.
Senior added that there would be a number of challenges, both in filming the dogs in studio and also the speed required to turn around the editing and mixing of the final show.
"I have a passion for animals, dogs in particular, so I am hugely excited to be part of a sporting event for dogs and their owners that encourages teamwork, competitive spirit and a large dose of fun and laughter! Having dogs myself, I know the determination, love and commitment you need to train them - it's not easy!," added Barrowman.
Tuesday's Child was set up by former Shine TV joint managing director, Karen Smith.