04 July 2013
John Robb to host new show on TeamRock Radio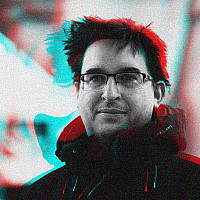 TeamRock Radio has announced a series of new weekend shows starting this Saturday, including a 2 hour punk programme hosted by John Robb.
Manchester-based journalist, Robb will present, Louder Than War between 10pm and midnight each Sunday. The show takes the same name as his influential rock, punk and alternative website.
Also joining the station's line-up are Beez, who will present Saturday morning show, The Pulse; and Kieron Elliott, a Scot, living in America, who'll present the Saturday night LA Rock Show.
TeamRock Radio was formed out of the acquisition of Classic Rock and Metal Hammer by former GMG Radio duo, Billy Anderson and John Myers. As such there will be a nod to sister magazine titles, including the AOR Magazine Show; the Blues Magazine Show hosted by former Nazareth guitarist and Rock Radio Scotland presenter, Billy Rankin; and The Prog Magazine Show.
"These new shows sit perfectly in line with TeamRock Radio's goal of building a home where every rock fan belongs. As traditional commercial radio strives for homogenization, it excites us to have such a diverse range of music and viewpoints. All we ask is you listen before you make up your mind," said Moose, head of radio at TeamRock Radio.