03 May 2013
"Technological first" as TalkSport targets international listeners with AdsWizz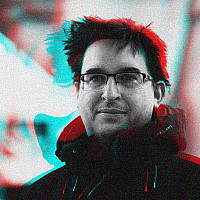 TalkSport is working with AdsWizz to enable advertisers to geographically target its international listeners.
Last year, its parent company, UTV Media signed a global commentary rights deal to broadcast all Premier League matches outside of Europe and this technological first will enable advertisers to aim their campaigns, in real-time, to each of TalkSport's international broadcast partners.
"TalkSport already works with some of the world's leading brands, and now advertisers will be able to target TalkSport's rapidly growing international audience with the right messages in desired key territories," explained Calum Macaulay, managing director TalkSport.
It will start broadcasting international Premier League coverage from next season. This will include offering a Mandarin service, which is believed to be the first time officially sanctioned coverage has been allowed in China. There will also be commentary in Spanish.
TalkSport reportedly gets several million monthly listeners from outside the UK through its internet and mobile platforms and through this latest deal with AdsWizz, advertisers will now be able to specifically target them.