23 February 2016
MoneySuperMarket's epic strut is most complained-about advert of the year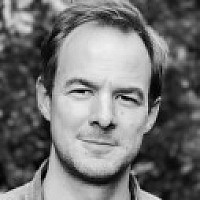 Moneysupermarket's ad featuring a man called Dave conducting an "epic strut" through London has been revealed to be the most complained-about TV ad in the UK last year.
The Advertising Standards Authority (ASA) received 1,513 complaints from members of the public who felt the ad was offensive, although the watchdog cleared it of any breach.
The ad was created by Mother and produced by Sonny London, and starred commercial first-timer Michael Van Schoick.
A screen-grab from the offending ad:
The Chester-headquartered price comparison website was well clear at the top of ASA's 10 most complained-about ads of 2015.
Booking.com picked up three of the top 10 slots for its tongue-in-cheek use of the word "booking" as a substitute for the "F-word".
Also appearing were PayPal, Protein World and the British Heart Foundation.
"Our top 10 for 2015 will no doubt get people talking about [whether] the ads are or aren't offensive," said the ASA chief executive, Guy Parker.
"While matters of offence can grab the headlines, the bulk of our work is the less glamorous task of tackling misleading advertising."