03 August 2017
RAJAR results analysis – what do the figures really mean?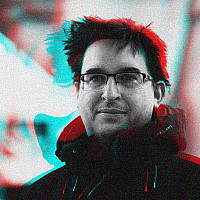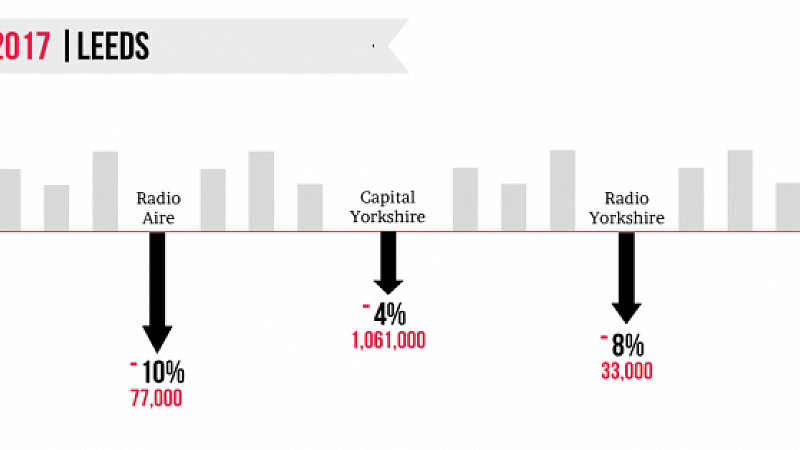 This morning, the latest RAJAR figures have been released, showing the performance of radio stations up and down the country. Josh Wheeler, the general manager of Manchester-based broadcast specialist markettiers analyses the results.
Today is one of our favourite days – RAJAR day.
The figures measure BBC and licensed commercial radio outlets across the country to highlight which stations are performing well with audiences.
RAJAR Ltd (otherwise known as Radio Joint Audience Research) is owned by the BBC and RadioCentre (the trade body which looks after commercial radio stations in the UK).
The figures are the most accurate way of measuring the reach of radio audience penetration – and therefore incredibly significant.
What do the figures show?
The figures paint a very positive picture for radio listenership – we are listening today more than ever before with 90% of the UK population tuning in – adding 500,000 new listeners since the last year's results.
Radio continues to challenge TV for audience share.
500,000 additional adults are tuning into radio since the same period in 2016. The number of hours we are consuming, on a national level, has increased to 1.03bn.
On top of this, we are consuming 21 hours a week each as 90% of the entire country is tuning in each week.
It is these type of figures which always makes us surprised when people suggest radio is old school, outdated or redundant.
Radio is proving to be stronger than ever.
How do the figures stack up in the North?
During this quarter, the North has seen some major winners and some slight losses in reach and listenership. It appears that audiences here are keen to explore new options – and the choice on offer makes switching easy.
As such, we have broken down the figures by cities in the North to give a clear view of what is happening.
Manchester
Smooth North West is the big winner in Manchester – up almost 7% audience share across this quarter adding 77,000.
Now whilst there are new people tuning in (as they come of age within the RAJAR statistics) there is movement from stations such as Heart North West (down 8%), Key 103 (down 8%) and Capital Manchester (down 3%). Heart and Capital's parent company, Global, have recently taken brand new office space in Spinningfields as they continue to invest in the region.
BBC Radio Manchester is marginally down since last quarter – but still performing as one the strongest regional BBC radio outlets.
Regardless of the figures, each station in Manchester must be given credit for their coverage of the Manchester Arena attack in May. The stations disseminated the news in a careful and considered manner and in the aftermath began creating ways to heal the city such as Key 103's #WeStandTogether Music Mashup. Allan Beswick started at 10 pm but stayed on the air until 5 am, four hours beyond his usual finishing time, the Breakfast show on Manchester (with Alison and Phil) began an hour earlier to help people waking up to the tragic news.
It is also worth noting the importance of the outlet's social feeds during this period. Almost half (44%) of 15-24 year-olds say they regularly receive updates on their chosen stations and presenters on their social feeds. At a critical time for the city, these people became incredibly important for helping us all to pull on through.
Leeds
The largest station, in terms of audience reach, in Leeds remains Capital Yorkshire at 1,061,000 adults tuning in each week despite a 4% dip.
The big winner in Leeds this quarter is Heart Yorkshire – increasing its share by 23,000 (a 5% rise). Dixie & Emma's Wake Up Yorkshire Show is certainly one to watch in the region over the coming months.
Liverpool
Key stations in Liverpool has seen both rises and dips over the last quarter. Bauer's Radio City remains the largest station, with an audience of 379,000, despite a slight dip. Radio City Talk, also a Bauer, has seen a rise of almost a quarter. On top of this, Bauer City 3 has added 3,000 listeners across the quarter too.
BBC Radio Merseyside has seen a huge rise – increasing its audience share by 10%. Drive is a very important time for listeners – and Paul Salt's Drive has helped to boost the station throughout the quarter.
Newcastle
Capital North East remains the largest station in the area with a weekly reach of 514,000 listeners. Former Miss Newcastle, Hannah Gray, has recently taken over from Scarlett Moffatt joining breakfast presenters Bodg and Matt in a formula which seems is grabbing attention.
The other success story in Newcastle is Metro 3, jumping from 7,000 to 10,000 listeners.
Metro Radio, BBC Radio Newcastle and Heart North East have all experienced slight dips in listenership – but are delivering similar audience share.
Why do we tune into local radio?
We firmly believe that it represents, and gives a voice to, everyday people. People buy people – and the sound of a familiar voice who shops where you shop, eats where you eat and who knows your village, town or city like the back of their hand is far more relevant and engaging than a national outlet could ever hope to be. Moreover, it is clear that this is what the figures suggest too.
Regional voices across the country can truly bring a story to life for hundreds of thousands of people in their respective areas and can deliver a more impactful way of engaging with consumers if you are a business trying to secure coverage on their station.
How are we listening?
Digital listening is at an all-time high – with 61% saying we now tune in each week via a digital platform. This is consistent with the latest figures which show DAB ownership is also at its highest too.
On top of this, we're listening on our commutes – with travel to and from work during mid-morning a key point for tuning in. Over a quarter of us are now choosing to listen our tablets or phones.
Is Radio safe from the young ones?
The term millennial has long been bandied about, but data on the next generation suggests that radio is a key element of their radio consumption.
JAMAR data shows that those aged 74% of those aged 9-14 say they tune in each week. Almost a fifth choose weekly podcasts and 61% download or stream radio each week.
For a radio buff, like me, it is encouraging to see that 68% of 9-14 year olds say that they love radio.
Final Thoughts
So, do these figures spell a challenge for Northern based stations? In short, no.
Here in the North, the overall audience share, amount of hours listened and ways of listening is on the rise – and on the rise amongst future generations too.
Stations will continually experiment with formats in order to reach the desired audience – and it is likely that the figures for the next quarter will show the impact of reactionary efforts by stations.
Last year, we ran research looking at consumer thoughts on broadcast coverage of Brexit. We found that 60% of listeners felt bored with the sheer volume of Brexit content and 80% thought media were looking specifically at negative stories within the political news landscape.
During this quarter we have seen the development and conclusion of an unexpected election – which, if our data can be extrapolated to this political event too, is potentially why some audiences have moved towards commercial/community and music based stations during the quarter.
The continued considerable rise of local and commercial radio proves its importance and the continued rise and growing impact of social media alongside radio shows that this media continues to evolve and outperform others.
We look forward to the rest of the year in radio which is booming here in the North.
Markettiers Manchester is based in Manchester city centre with studios at MediaCityUK. Follow @MarkettiersMCR for further analysis of the RAJARs throughout the day.