06 July 2017
Paul Abbott's No Offence gets third series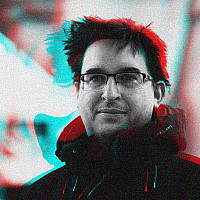 No Offence will be returning to Channel 4 for a third season.
The critically acclaimed drama, created by Shameless' Paul Abbott will air next year.
Abbott will continue to write, alongside Paul Tomalin, Jimmy Dowdall and Caleb Ranson.
"It's a privilege to dive back into the very British chaos of Inspector Viv Deering and her No Offence police family. I think we've struck a great deal with our audience," he said.
"They expect nothing but the tilted best and we're truly honoured to serve. Chucking wicked humour at grim reality is a great cocktail for digesting the real world and pretending to make sense of it. Sleeves up! We're off again."
The third season will kick off with the attempted assassination of a local political by a new Far Right group. It has devastating consequences for the Manchester team.
The second series outperformed Channel 4's slot average by 19% for volume and 14% by audience share, with an average of 2.5m views per episode.
It was commissioned by Beth Willis, head of drama at Channel 4, with Lee Mason as commissioning executive. The series is produced by AbbottVision and executive producers are Paul Abbott and Martin Carr. The series producer is Phil Leach. Catherine Morshead returns as director for the first and last blocks.