06 July 2017
Channel 4 argues why it shouldn't relocate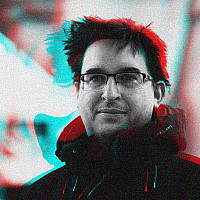 Channel 4 has released its response the the Government's Nations and Regions Consultation.
One of the Conservative's election pledges was to move Channel 4 out of London, with the Culture Secretary previously stating she was "unsympathetic to those who recoil in horror at the very idea of media jobs being based outside the capital."
The 46-page document outlines the case for why Channel 4 should remain in London and explains that it already invests heavily in the Nations and Regions.
It stated: "Channel 4 makes a significant contribution to talent, audiences and the independent production sector in the Nations and Regions, spending over £1.5bn on TV production in the Nations and Regions over the last decade. In 2016 this was at a high of £169m, £36m of which was spent in the devolved Nations. External analysis commissioned by Channel 4 calculates this activity as supporting around 3,000 jobs in the Nations and Regions."
The paper includes research that it's undertaken with stakeholders from across the creative sector and within local government. it's also analysed regionalisation and relocation projects and commissioned external analysis to look at the impact.
It lists Northern case studies, not least Lime Pictures, which produces a number of shows for Channel 4, including Hollyoaks. It also points to its Sales operation in Manchester, which provides 15 hot-desks and meeting rooms for up to "60 people" which is also used by "creative, commercial and industry partners" and the investment in True North, through the Regional Growth Fund.
As well as highlighting the positive impact it has had, it also examines the impact of BBC North at MediaCityUK.
It concedes that in 2014/2015, it generated £277m to UK GVA "equivalent to approximately 5% of the GVA of Salford and 2% of the GVA of Manchester".
However, while it stimulated TV production in the North West, Ofcom's 2015 PSB Review noted that there had been "large reductions in the Midlands and east of England, which together make up around 25% of the UK population base and that 'there is clearly a trade-off between creating sustainable regional hubs, and ensuring diversity of supply from around England.'"
The report also shows that Channel 4's total direct workforce is 820 jobs, but it supports more than 3000 across the Nations and Regions through investment in production.
"This will remain the case, so long as Channel 4 continues to commission all its programmes from external producers. Increased commissioning spend will therefore be the most effective single means of increasing economic impact in the Nations and Regions in the future.
"This is a view shared almost unanimously by the production sector and is supported by the preliminary findings of our external economic analysis."
It argues that there are "business" factors which increase risks of "full or a substantial relocation," which it states are supported by stakeholder engagement and external analysis.
These risks, it explains, are because Channel 4 is dependent on generating advertising revenue and that with London being the global hub for the advertising industry, it needs to have a base in the capital.
"These relationships are heavily dependent on face-to- face interaction. In addition, Channel 4 also represents advertising sales for Box TV, UKTV and BT, all of which are London based. The Government's consultation document also recognises the London-centricity of the advertising sector."
Further "risks" include getting the right staff:
"The quality and popularity of Channel 4's output is dependent both on the level of investment into it and the quality of decision-making about what to commission and how to schedule, market and distribute it. These are highly skilled and competitive activities, fulfilled by experienced staff, many of whom have worked at successful competitor broadcasters in London."
Furthermore, all of Channel 4's main competitors have their head office and commissioning staff in London - BBC, ITV, Channel 5, Sky, UKTV, Discovery, BT, Amazon and Netflix.
It said that should it have to relocate, it would lose key staff and expertise, which would be then available to competitors.