06 July 2017
BBC fights back as papers attack Blue Peter's "zero viewers"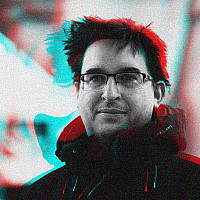 BBC Children's has responded to claims that Blue Peter is "failing", after one of its shows attracted "zero viewers".
The headlines came hours after the BBC announced a £34m injection into its children's content at BBC North, and refer to a programme on June 13th.
The Daily Mail, not known as the BBC's greatest fan, ran a piece saying that Blue Peter has suffered a "dramatic slide" after failing to record a single viewer for the show.
The Guardian followed with a feature suggesting it was time for the BBC to "sink it".
The programme in question was aired on June 13th at 2.30pm, and according to Barb, not a single person tuned in (well not a single person with a Barb box).
The time is quite important, because 2.30pm is when most Blue Peter viewers are at school.
"It is very important to put the comments made about viewing figures for Blue Peter in context. The episode in question is our repeated "signed" version which needs to air on CBBC in order to appear on BBC iPlayer - an important service for viewers who use BSL," explained Cheryl Taylor, controller, CBBC.
"An additional repeat of this episode in a different time slot had an average audience of 46,000 and a 10.3% share of children aged 6-12 which is above the slot average.  It has also been viewed 39,000 times on BBC iPlayer so far."
The BBC also pointed out that this was its fourth airing and the consolidated figures for the programme showed it reached more than 250k.
Of course, this is still far below Blue Peter's peak, back then, unofficial ratings, estimated that it pulled in 7.9m. Even 10 years ago it attracted just over 900k viewers, but that was before Netflix, catch-up and its move from BBC One, to CBBC.
To those signing the show's death warrant, the BBC also points to the engagement with its target audience:
More than 160k children between 6 and 15 have a Blue Peter badge;
1.5m have visited the Blue Peter website in the last 6 months;
131k pieces of correspondence were received in 2016 (that's up from 40,000 in 2011).
Just going to leave this here...
We ❤️ #BluePeter pic.twitter.com/KCall6jn8r

— CBBC (@cbbc) 6 July 2017