12 June 2017
Steve Hewlett scholarships to be launched by sons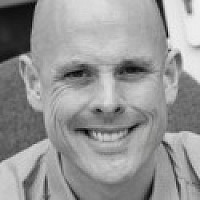 The Steve Hewlett Memorial Fund will be launched by his three sons tonight in an interview with Radio Four's Eddie Mair.
The fund has been set-up in memory of the celebrated broadcaster, who died earlier this year after sharing his experiences of cancer through a series of remarkable interviews with Eddie Mair on Radio Four's PM programme.
The fund, which is backed by an appeal organised by the Media Society and the Royal Television Society, will provide a scholarship for young people from low income households.
Hewlett's three sons, Freddie, Billy and Bertie, will launch the fund.
They said: "We are so proud to launch this scholarship in dad's name. He knew about it before he died and was involved in the early planning of how it would operate and the young people from lower income families it will help into journalism.
Clive Jones, who chairs the appeal, added: "These scholarships will be a worthy memorial to a brilliant, inspirational journalist that so many of us were proud to work with and call a friend."
The Hewlett Scholarship will be presented each year to one recipient from a lower income family studying an undergraduate broadcast journalism course in the UK. The recipient will receive £2,000 per year for three years to fund their living expenses, as well as membership of the RTS and affiliate Hospital Club membership while studying.
They will also receive mentoring from industry professionals to help them make the strongest possible start to their career. Hewlett will also be remembered through an annual memorial lecture, the first of which will be given by his friend Nick Robinson of the Today Programme on 28 September at the University of Westminster.
Hewlett had strong links with the North. He attended Manchester University, was chair of Sheffield Doc/Fest and was awarded an honorary degree from the University of Salford.
For more information on the bursaries, visit here.