22 June 2017
Ranvir Singh to present consumer series for Shiver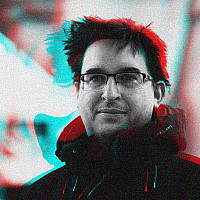 ITV has commissioned a new series, to be presented by Ranvir Singh.
Made by ITV Studios off-shoot, Shiver, Eat, Shop, Save will give families an 8-week challenge to get fitter, eat better and save money on their shopping.
Singh will be joined by chef and nutritionist Dale Pinnock, finance expert Gemma Godfrey and fitness consultant Tom Pitfield.
"Like many people, these families have found themselves in a cycle of busy lives, not always making the best food choices and often spending too much. Ranvir and the team are supporting them in a lifestyle makeover - literally helping to eat shop and save better," explained executive producer, Mike Blair.
The 4 x 30 minute series airs this summer and includes a couple addicted to take-away pizzas, a dad who needs to lose weight or face potential health issues like diabetes and heart disease, and a widowed mum who feels like her children only eat chicken dippers and chips.
"I was thrilled with the results the families achieved, from losing weight to spending more time together. But the real eye-opener for me was how much money everyone saved, because most people, including me, reckon being healthy costs loads more, but my team proved the absolute opposite is true!" said Singh.