26 June 2017
MediaCityUK celebrates 10th birthday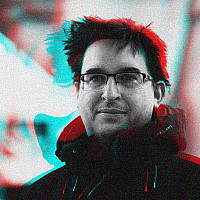 Ten years ago this month, work began to transform a docklands wasteland in Salford into MediaCityUK.
Owner Peel has released the video below, made by dock10, to show the changes that have happened to the site over the course of the last half century.
In the 1960s, 5,000 people worked at the dock there, before it essentially became an overflow carpark for The Lowry theatre, which was opened in 2000. There are 7,000 people who work, live and study at MediaCityUK, which is home to the BBC, ITV and many independent production companies.
"Our initial success in securing the BBC as an anchor occupier at MediaCityUK was the result of a strong partnership with Salford City Council and the Central Salford Urban Regeneration Company," said John Whittaker, chairman of The Peel Group.
"Our belief in a shared vision and Peel's commitment to invest more than £650 million in phase one ensured the delivery of a truly transformational media community, with huge potential for future growth.  Indeed, it's hard to believe that it's already 10 years since we started construction."
MediaCityUK is a joint venture between Peel and Legal and General Capital. Over the next 15 years, the area will double in size again, following the approval of a £1bn investment.
"Looking around the MediaCityUK we see today, it's scarcely imaginable that just 10 years ago, nothing was here," added Stephen Wild, managing director at MediaCityUK. "As well as becoming a major, international media hub with leading broadcasters and television facilities, we've created a unique community of creatives who are writing a new part of history for Manchester and Salford Quays.
"While we're incredibly proud of what's been achieved so far, it doesn't stop here. Our new apartment scheme, Lightbox, is being built as we speak, and work is underway for two fantastic new bar-restaurants – The Alchemist and The Botanist – set to open at the end of summer.
"It's a very exciting time for MediaCityUK, and at this crucial juncture, it's important to take stock of where we've come from, before embarking on the next leg of the journey."
Timeline:
June 2007: Bovis Land Lease begins construction
December 2010: initial infrastructure completed
January 2011: dock10 studios go into operation
May 2011: the BBC starts to arrive
October 2011: University of Salford opens its new media academy
March 2013: ITV completes move of 700 staff
January 2014: Coronation Street records first episode at MediaCityUK
March 2015: Legal and General Capital take 50% stake in MediaCityUK
September 2016: completion of Tomorrow (last building in phase one)
September 2016: planning approval for further expansion of MediaCityUK over the next 10 years
"The regeneration of Salford Quays has been more than 30 years in the making with iconic projects such as the Lowry Arts Centre and MediaCityUK at the centrepiece of the ambitions of the City Council and our many partners," said Paul Dennett, Salford's City Mayor.
"We are delighted with the hugely significant contribution that MediaCityUK is making to the economy of Salford, Greater Manchester and the Northern Powerhouse, particularly in the areas of innovation and the nurturing of digital skills.
"Salford is now one of the top five places in the country for start-up growth and we look forward with great excitement to the next decade and beyond."