29 June 2017
BBC Children's announces series of new commissions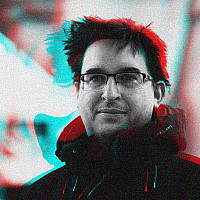 MediaCityUK-based BBC Children's has announced a raft of new commissions across CBBC and CBeebies.
On CBBC, its My Life documentary strand returns for a ninth series. The 13 x 30 minute films include 14-year-old twins who've achieved worldwide fame lip-syncing to hits; children adopted from China; and child models with a difference, who are trying to change perceptions about body image and disability.
Endemol Shine North at MediaCityUK is behind Ali A's Superchargers. A new 10 x 20 minute series from YouTube star Alastair Aiken. He'll be helping children transform their family cars - all without their parents' input.
Its executive producers are Rick Murray and Coral Lawson, who is also series producing.
BBC Children's in-house drama team has adapted Dame Jacqueline Wilson's Katy, for a new 3 x 30 minute series. It features a lively, strong-willed and impulsive heroine, who struggles to adjust to life in a new blended family, before an accident leaves her in hospital with a spinal injury.
It was developed by head of drama development Anna Davies, working with writer Tom Bidwell. The producer is Jonathan Wolfman and the executive producer is Spencer Campbell.
Other commissions include futuristic game show Fear Falls (working title); and an adaptation of Joanna Nadin's book, Joe All Alone
Returning shows include North West-based The Worst Witch.
"CBBC continues to inspire its young audience with the broadest mix of dedicated content genres for young people in the world. It's exciting to be welcoming new faces from digital platforms onto the channel as well as supporting strong and highly popular formats with well-deserved recommissions," said Cheryl Taylor, controller of CBBC.
Over on CBeebies, new programmes are Biggleton, which is being made by CBeebies' in-house team in Salford. The 25 x 11 minute shows are live action, in which a young cast role-play different jobs.
Alison Stewart is head of in-house production, Anna Perowne is series producer and Tony Reed is executive producer.
There's also a new cooking show, My World Kitchen, comedy drama, Waffle The Wonder Dog, and docudrama Gudrun The Viking Princess.
"This range of new commissions for CBeebies shows the rich diversity of programming on the channel as CBeebies continues to encourage children to explore the world around them, as well as empowering, engaging and enthralling our young viewers," added Kay Benbow, Controller of CBeebies.