05 June 2017
Alex Mahon named chief executive of Channel 4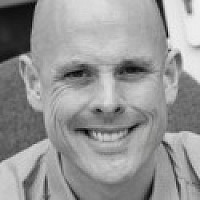 Alex Mahon, the boss of special effects company Foundry, has been named the new chief executive of Channel 4.
Mahon, who was CEO of Shine Group from December 2006 to July 2015, is the first woman to take charge of Channel 4 and the first female boss of a UK broadcaster other than Channel 5.
She replaces the outgoing David Abraham and formally take over in October or November.
Channel 4 chairman Charles Gurassa described Mahon as "an outstanding leader and a highly experienced CEO who has developed and grown major international businesses in both the creative and technology sectors."
He added: "She brings an impressive combination of relevant experience and is brilliantly placed to help steer Channel 4 through the competitive challenges and opportunities ahead. She is a great enthusiast for Channel 4 and its unique public service remit and her recent work with government will be valuable in facilitating constructive dialogue with the new administration."
Mahon added: "Channel 4's unique remit to innovate and to appeal to young and diverse audiences make it an essential part of British culture. There is nowhere in the world like Channel 4 and, in these changing times, its mission is more important than ever.
"I'm incredibly proud to be joining Channel 4 and bring to it experience both of leading creative organizations at scale and dealing with an environment of constant technological change."
Scottish-born Mahon faces a tough job at the broadcaster. She will immediately face negotiations with the government over the relocation of Channel 4 out of London and has to search for a new creative chief following the resignation of Jay Hunt.
Hunt walked when she realised the job was going to an external candidate. In 2015, Channel 4 opened a new hub in Manchester, where it bases its regional sales team.