11 May 2017
Zoe Wanamaker and Miranda Richardson join Mellor's Girlfriends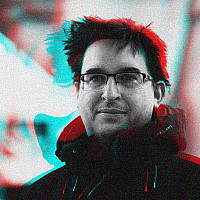 An all-star cast has signed up for Kay Mellor's new ITV drama, Girlfriends.
The lead roles will be played by Zoe Wanamaker, Miranda Richardson and Phyllis Logan.
The 6 x 60 minute drama is being made by Mellor's Rollem Productions, with filming due to start next week. Mellor has written and will also direct the series.
"I'm looking forward to working on this exciting new series with such a stellar cast.  I have long been a fan of Kay's work and am relishing the opportunity to work alongside Miranda and Phyllis," said Wanamaker.
The story is about Linda (Logan), Sue (Richardson) and Gail (Wanamaker) as they struggle with the responsibilities of being a "modern woman of a certain age."
"Girlfriends is my passion project, it's a story that I've been longing to tell.  It's wonderful to be returning to ITV and working with Polly Hill (commissioning editor) again – she's an inspiration to me," said Kay Mellor.
"I'm so looking forward to working with such a talented cast.  It's fantastic that we've got such high-calibre actors to play the three very different leading characters.
"I'm aware that there are a lot of women of a certain age who feel like they are invisible and unheard, so I'm proud to have the chance to shine a light on their lives and give them a voice.  The series is not just a platform for their voices though – there is a big, bold, dark story at its heart, which is shot through with humour.  I'm hoping both men and women will love it as much as I've loved writing it."
Polly Hill, head of drama for ITV added:
"This is a fabulous cast and testament to Kay's wonderful scripts.  Kay celebrates women of a certain age and female friendship through this wonderful and compelling story. I am proud to have this on ITV and delighted to see Kay return to the channel in such a brilliant way.  I can't wait to see Zoë, Miranda and Phyllis bring her characters to life, and look forward to sharing Girlfriends with our audience next year."