26 May 2017
Yorkshire drama inspired by "Educating" series to air on Channel 4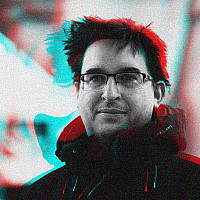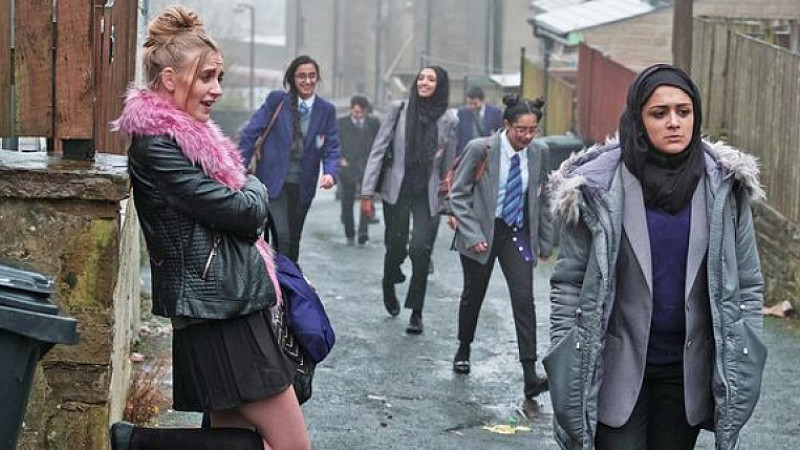 Ackley Bridge, a new drama based in a Yorkshire school, is to air on Channel 4 next month.
Originally with the working title The ABC, it's been created by East is East's Ayub Khan-Din, Kevin Elis (Shameless) and Malcolm Campbell (Shameless, What Richard Did).
"It kind of came to me second hand, because it was The Forge [production company] who approached Channel 4. Channel 4 were really excited about the success of the Educating series' – Educating Yorkshire and Educating Essex – and really wanted to build on that by creating a new drama," explained Ayub Khan-Din
"I'd just adapted To Sir, With Love for the stage, and my kids were going through the education process, and so I was really interested in education. And when it as suggested that it be about amalgamating a multicultural school, it excited me, about the possibilities the story could take. And I also found really exciting the idea of having so many Asian actors on screen."
Set in a mill town, the community is made up of a largely divided white and Asian population and as a result, the school systems have also become segregated. That all changes, when 2 comprehensives are merged into a new academy.
Khan-Din said that his experience of growing up in Salford was a very different one:
"We were the only Pakistanis in the area. There was only myself and another boy – he was half Egyptian and half English – and one Afro-Caribbean lad. In Salford, at that time, the main road was known as The Barbary Coast. It was quite cosmopolitan, because it was very close to the Manchester Ship Canal.
"Brown faces were seen all over, it wasn't as if it was a mainly white area. There were people from all over the world coming in off the docks. But it was a period that was, culturally, very, very white. So this show doesn't really resemble my background. But it's about the areas where large communities of immigrants have settled, and it's about the problems they face. It's about the problems faced by the children, or even grandchildren of the settlers, are still facing even today."
Since East is East, he says things are moving forward, but young Asians are still facing similar problems.
"Everyone's really surprised that this show is going to be half-Asian and half-English. People are like 'Wow, this is amazing!' It's 2017, for chrissakes. Things haven't really moved on in the 25-30 years that I've been a black actor. We're still excited and surprised that this is happening now. We still face the same problems.
"A lot of them kids are still facing the same problems that I faced and wrote about in East Is East. That's one of the reasons that East Is East is still being performed today. In the last three years there's been three productions. There's one on at the moment in Newcastle, and one in Nottingham, and there's going to be another production next year in Bolton. The problems that the kids face in East Is East are problems that young Asians still face today, to do with the sense of identity, and who one is, and how far our parents have assimilated into society, and the problems that are still being thrown up because of that."
The 6 x 60 minute show is directed by Penny Woolcock (Tina Goes Shopping, Mischief Night, The Death of Klinghoffer, 1 Day) and written by Malcolm Campbell, Anya Reiss, Ishy Din, Suhayla el-Bushra and Ayub Khan Din.