19 May 2017
Line of Duty's Compston to guest in Victoria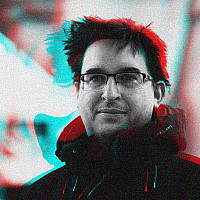 Martin Compston will guest star in the second series of ITV's Victoria - the award-winning drama, shot on location in Yorkshire.
The Line of Duty actor will play Dr Robert Traill, a campaigner to support those suffering from the Irish potato famine.
The 8 part series and 2 hour Christmas special has been commissioned by ITV's head of drama, Polly Hill. It's been written by creator and executive producer, Daisy Goodwin, who's joined by series one producer, Paul Frift and a directing team of Lisa James Larsson (Striking Out), Geoffrey Sax (Endeavour), Jim Loach (Endeavour) and Daniel O'Hara (Silent Witness).
Bruno Wolkowitch (Spin) will also be guest starring in the upcoming series as French King Louis Philippe, who Queen Victoria visits on her first outing to France. Dame Diana Rigg (Game Of Thrones) joins the cast as Duchess of Bucchleuch.
The original drama was ITV's highest rated of 2016, with an average of 7.7m viewers and a 29% share.
It has been sold into 350 territories around the world, with the US outing gaining 6.3m viewers and the first episode drawing a 28% share - more than the first series of Downton Abbey.