18 May 2017
Filming set to start on Mike Leigh's Peterloo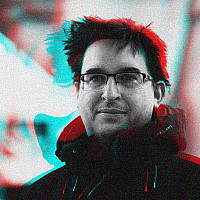 Mike Leigh's new film about the Peterloo massacre is due to start shooting next week.
The story of the infamous 1819 massacre at a peaceful, pro-democracy rally at St Peter's Field in Manchester saw around 18 killed and up to 700 injured, as troops charged the crowd of 60,000 people.
"There has never been a feature film about the Peterloo Massacre," said Saford-born Leigh.
"The universal significance of this historic event becomes ever more relevant in our own turbulent times."
The film will be shot on location in England until late August and a cast of more than 100 actors will be involved.
It's being co-financed and distributed in the US by Amazon Studios, with additional backing coming from Film4, BFI and Lipsync.
The film is being made by Leigh's regular team of producer Georgina Lowe, Dick Pope (cinematography), Suzie Davies (production design), Jacqueline Durran (costumes), Christine Blundell (hair and make-up), Jon Gregory (editing) and Gary Yershon (music). Gail Egan is executive producer.