26 April 2017
Number of BBC staff earning over £150,000 rises despite pledge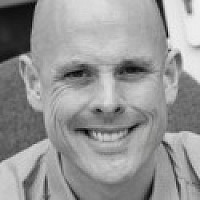 The number of BBC staff being paid more than £150,000 a year has increased over a five-year period - despite the Corporation committing to significantly reduce the numbers.
The National Audit Office (NAO) found there were 98 staff earning more than £150,000 in March 2016 - a rise from 89 in January 2012. The BBC had pledged to cut the numbers by 20%.
A full list of BBC staff earning more than £150,000 can be seen here.
Auditors found the BBC had also missed its target to reduce the proportion of senior managers as a % of the total workforce to 1% by 2015. In December 2016, senior managers comprised 1.6% of the workforce.
A statement from the NAO read: "The BBC's approach to managing its workforce shows definite progress."
But it added: "The BBC has successfully reduced the overall number and cost of its senior managers, but has not met two related senior management commitments... the number of senior managers earning more than £150,000 was higher in March 2016 than January 2012 [and] the BBC had not reduced the proportion of senior managers to 1% of the workforce by 2015 as intended."
From 2010/11 to 2015/16, the BBC reduced the cost of its payroll workforce by 6% in real terms. Unions have raised concerns that the broadcaster is cutting news gathering and creative staff while maintaining the number of executives and managers.
Sue Harris, the National Union of Journalists' broadcasting organiser, said: "The NUJ, which has seen its members hit by wave upon wave of budget and job cuts, has long argued for the layers of management to be cut and resources concentrated on the frontline of programming and news gathering.
"This is all particularly worrying because of the disastrous licence fee deal agreed by the BBC, which includes funding free licence fees for the over-75s at a cost of £1.3bn over five years, then £750m each year."