03 April 2017
Mayoral candidates lobby for Channel 4 to move to Salford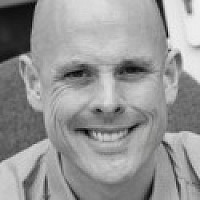 Manchester's mayoral candidates are lobbying for Channel 4 to relocate to MediaCityUK if the broadcaster has to move from London.
The government has launched a 12-week consultation on whether the broadcaster should have to move. If it does, Birmingham appears to be in pole position, with plans already in place to offer two prime locations.
But Andy Burnham, Labour's candidate for Manchester Mayor, has written to culture secretary Karen Bradley pushing for MediaCity to be chosen.
"If I am elected in May as the first mayor of Greater Manchester, I will ask the combined authority to prepare an ambitious proposal to bring Channel 4 to our city-region," he wrote.
"We will seek to develop this plan in partnership with business, media and digital partners in Greater Manchester and submit to your consultation.
"While I know you will want to look at other locations, I believe strongly that MediaCity makes Greater Manchester the only viable alternative outside of London as a home for the headquarters of Channel 4."
Tory candidate Sean Anstee, who represents Trafford on the Greater Manchester Combined Authority, said he had written to the Government pushing for the move in October.
He added that he and Salford mayor Paul Dennett had also subsequently met the Department of Culture to lobby for Channel 4's relocation.
"Andy is several months too late with his pitch – I've already been working on it with colleagues across the region," Anstee said.
"We deserve a mayor who has established links with Government but equally as important a strong relationship with leaders across the Greater Manchester. I'd bring both.
"Whilst welcome, the manner in which his support is presented is in line with jumping on just about every bandwagon going."
There are also calls for Leeds to be an option.
Andrew Sheldon, founder of True North, told The Guardian: "It is one of the three places you would look at. If you are talking about the government's plan to create a northern powerhouse, it makes absolute sense to move to Leeds - although I'm not sure the argument to move at all is worth the candle."