13 April 2017
Government begins consultation on Channel 4's regional impact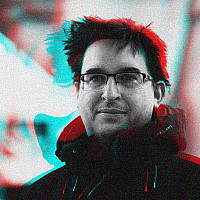 The Department for Culture, Media and Sport (DCMS) has launched its consultation into Channel 4's regional future.
It is seeking the public's views on how the channel can "most effectively contribute to regional economic growth, stimulate regional creative industries, and better serve regional audiences to deliver a stronger economy and a fairer society."
This will include to "what extent Channel 4 should be based outside of London." That means almost every possibility is on the table, from a complete relocation of its headquarters, to supporting regional production companies and up-coming talent.
Following the consultation, the government will make a decision to maximise its "delivery of public value for the country as a whole."
The DCMS is expecting to hear from the broadcasting and production sectors, from regional authorities, and from audiences around the UK.
Already North West leaders have begun lobbying for the Channel 4 to move to Manchester or MediaCityUK, but many believe that Birmingham is seen as the most likely candidate.