04 April 2017
FA asks Moyes for explanation over "slap" comment to 5 live reporter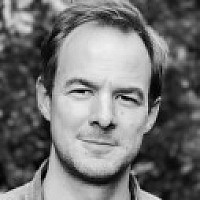 Sunderland boss David Moyes will be asked to explain himself to the Football Association after telling a BBC Radio 5 live reporter she might get a "slap".
Moyes said he "deeply regrets" the comments made to Vicki Sparks after his side's draw with Burnley on March 18th.
Sparks asked Moyes if the presence of owner Ellis Short had put extra pressure on him.
Moyes said "no" during the interview, but once it had finished he said that Sparks was getting a "wee bit naughty" and "might get a slap even though you're a woman", adding that she should be "careful" next time she visited the club.
Watch Moyes make his comments here:
This is disgraceful. David Moyes cannot get away with these sexist threats - the @FA must take action immediately. pic.twitter.com/kcMSQFmI7g

— Dr Rosena Allin-Khan (@DrRosena) April 3, 2017
The former Manchester United manager subsequently telephoned Sparks to apologise.
He said: "There will be anger about this and I deeply regret what I've done.
"It was the heat of the moment. The business we're in, sometimes you only have seconds to think and answer. So, you know, it was the wrong thing to do.
"I have said that I regret it. I have spoken to the girl, who I apologised to, and she accepted it. I rang her on the Monday morning, she was fine and accepted it."
Moyes is likely to be charged by the FA once he has responded to their request for his observations.