10 April 2017
Dan Walker Scholarship introduced by Sheffield University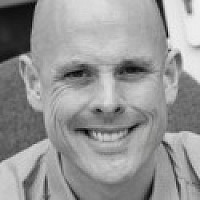 Two journalism students will be able to get personal mentoring from BBC presenter Dan Walker as part of a new 'Dan Walker Journalism Scholarship' at Sheffield University.
The two scholarship winners will receive £10,000 a year from the University, which can be put towards fees or accommodation, as well as work experience opportunities.
The scholarships are part of the University's 100+ Sheffield Postgraduate Scholarship scheme, which aims to give more than 100 scholarships funded by donations from previous alumni.
Walker, who studied a masters in Broadcast Journalism at the University, said: "I'm delighted to team up with my university to try and help two people each year start out in an increasingly competitive industry.
"I don't want potential candidates to feel that the cost of an education has prevented them from getting the job they have dreamed of. Ever since I trained as a journalist I've been passionate about keeping the door open for others. This is my way of helping."
Professor Marie Kinsey, joint head of the Department of Journalism Studies at the University, added: "[Dan's] experience, particularly in the world of sport, will be an invaluable help to people wanting to establish a career in journalism.
"It will build on the experience of news and current affairs and grounding in the issues facing journalism that the department provides."
The scholarship will be available to UK or European Union students taking MA Broadcast Journalism or MA Print Journalism at the University in the next academic year.