25 April 2017
BBC reopens window for unsolicited comedy scripts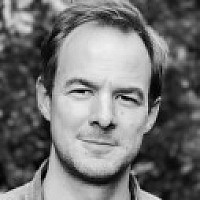 BBC Writersroom's regular window for unsolicited comedy scripts has reopened.
The Comedy Script Room is accepting 30-minute manuscripts for TV, online, film, radio and stage until 5pm on Monday May 15th.
Boy Meets Girl started in the BBCs Writersroom
The Script Room opens during specific windows during the year and is the BBC's means of accepting unsolicited scripts.
It will accept submissions of one episode from a series or serial with a one to three-page outline of the show.
The BBC's website states: "This year we are asking writers to tell us which 10 consecutive pages of their script to read first. Which 10 pages do you think make your characters really shine, that will grab us, make us laugh and want to read more?"
It added that scripts will be read "blind".
Previous Writersroom scripts have included Boy Meets Girl, In The Flesh and Wolfblood.