27 April 2017
350 media jobs to be created as Capital & Centric completes Liverpool deal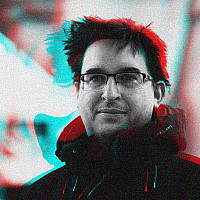 Capital & Centric has completed its multimillion pound acquisition of the former Littlewoods Building in Liverpool.
The 250 year lease with Liverpool City Council is the next step in creating a new centre for film, television, digital and associated industries.
"This acquisition marks an important milestone for us, it is the result of more than five years hard work and the next step in realising our vision for this high profile site," explained Tim Heatley of Capital & Centric.
"Last year we completed the speculative redevelopment of the neighbouring Bunker building, which is now fully let. Bunker has successfully attracted a mix of media and tech companies that will inspire the future of our Littlewoods scheme and we can't wait to get started.
"Our vision for the site is to see it not just become the heart of Liverpool's vibrant film and media industry, but a draw to companies in this sector both nationally and internationally. We aren't looking for companies interested solely in co-location, but in collaboration, to be a part of a hub that can fully capitalise on Liverpool's world-class offer as a filming location."
This next phase of development is part of a £35m investment from the company and once completed, they hope to create more than 350 new jobs.
"The digital and creative industries are a multi-billion pound growth opportunity for the Liverpool City Region over the next decade and this development represents a unique opportunity to further accelerate this sector.," added Councillor Malcolm Kennedy, the Liverpool City Council Cabinet Member for Regeneration.
The historic building was constructed in the 1930s in an art deco style and was used to process the betting slips from the Football Pools. During the Second World War, its printing presses were used to print 17m National Registration forms in just three days.
The floors of Halifax Bombers were assembled at the building as well as barrage balloons. It later became the nerve centre of MC5, the government agency that intercepted and censored mail to break enemy codes.
Bomb shelters in the basement areas of the building still contain artwork and graffiti on the walls dating from 1941.