16 February 2017
True North to make Mystery of the Man on the Moor for Channel 4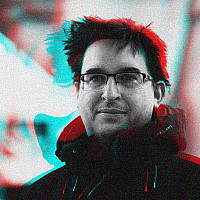 Channel 4 has commissioned a documentary into the mysterious death of the so-called "Saddleworth Moor Man."
Mystery of the Man on the Moor (working title) has been made by Leeds' True North.
The team had unique access to Greater Manchester Police's DS John Coleman as he worked on the longest-running unsolved case of his 19 year career.
The man, now identified as David Lytton, was found near Dove Stone Reservoir in December 2015. Toxicology tests showed that he died from a dose of strychnine, but apart from small amounts of CCTV and the limited contents of his pockets, there was no clue to who we was.
"This film tells an extraordinary tale of mystery and intrigue through amazing long-term access. In a world where our every movement is seemingly tracked and monitored to the extreme, it's almost unbelievable that someone can prove so hard to trace," said commissioning editor, Tom Porter.
The documentary will see Coleman and his team try to piece together his last known movements and handle dozens of potential inquiries from families looking for long-lost relatives.
It has been produced and directed by Sarah Hey.