09 February 2017
RAJARs: Radio Manchester continues upward rise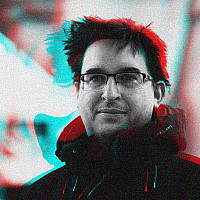 BBC Radio Manchester has recorded its highest audience figures in more than 10 years.
That's according to the latest RAJAR figures, which show that weekly listening figures have grown from 207k in 2016, to 266k
The station, which poached Chelsea Norris from Key 103, has also been cited by Manchester City as the perfect place for its foreign imports to learn the Mancunian dialect.
"We are all delighted…..new listeners are discovering us all the time and loving what they hear.  They're cheered up, they get involved and everything we talk about is relevant to people's lives in Greater Manchester," said Kate Squire, BBC Radio Manchester managing editor.
"We're the home of Mike Sweeney, and a brilliant line up of presenters, plus we play some terrific tunes….watch out for new presenter Chelsea Norris - and even [Gabriel] Jesus is now a listener!"
Over at BBC Radio Leeds, it's not quite such a rosy picture, with the station losing 34,000 listeners year-on-year.
Nationally, MediaCityUK-based BBC Radio 5 Live, saw its listening figures grow to 5.71m (2016: 5.59m), with its share remaining at 3.5%
The commercial sector has been strong over the last quarter and Key 103 does seem to have turned the tide. Having seen its audience in what seemed like free-fall over recent reports, it has added 34,000 listeners over the quarter (309k).
Bauer City Network, which also includes Hallam FM, Radio City and TFM says that it now has a total reach of 6.9m with growth across each station. Radio City 1 achieved 7.6% increase in listeners year on year, to 301k.
More than half its listeners now tune in via digital radio.
"These are fantastic results in both our national and local markets," stated Dee Ford, group managing director radio, Bauer Media.
Global's capital stations have also seen an uplift, with Yorkshire now exceeding 1m listeners (up 105k over the year). Liverpool grew by 37k, while Capital Manchester was up 32k - meaning it remains ahead of Key 103 by a long stretch (559k).
The reporting period covers the fourth quarter of 2016.