20 February 2017
Government reassures BBC about sporting 'crown jewels'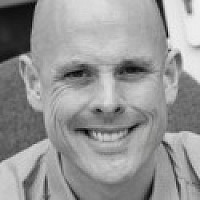 Potential changes to the rules covering televised sport's 'crown jewels' will ensure the major events remain on free channels despite more people watching online, the government has said.
The rights for major events including the Olympics, the World Cup and Wimbledon must be offered to free-to-air channels which can be received by at least 95% of the population under current rules. But, as reported by Prolific North last week, BBC Sport boss Barbara Slater was worried that rights could be lost 'by the back door.'
The rules are based on the percentage of people watching television and do not cover the growth of apps and websites enabling people to watch online. However, the government will use the digital economy bill to give ministers the power to amend the qualifying criteria if it appears to be at risk.
"We want to future-proof these regulations so that in an ever-changing digital landscape the public will still have access to the crown jewels of sport on free-to-air channels," Karen Bradley, the culture, media and sport secretary said.
"Sport has a unique power to have a hugely positive impact on people's lives and it is right that the biggest events are available to all with their ability to inspire and encourage participation."