17 February 2017
Danny Boyle to play major role in Manchester Screen School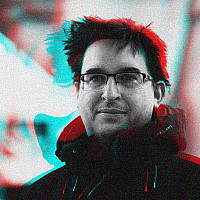 Oscar-winning director, Danny Boyle would play a "leading role" in a proposed International Screen School Manchester.
Led by Manchester Metropolitan University, the project aims to develop interdisciplinary talent to support the region's creative and digital industries. It will work alongside the broadcasting sector, including Red, BBC and ITV.
"This is just what Manchester needs and I am delighted to be part of the International Screen School Manchester," said Boyle.
"Manchester is a prolific centre of media production already and the Screen School will create the talent needed in the north to create even more success.
"I'm really keen to see young people from all backgrounds given the opportunity to learn to be the filmmakers and media producers of the future, and to have the opportunity to tell their own stories - but in ways that we've never experienced before."
Boyle will co-chair its Industry Advisory Board, alongside Red Productions' Nicola Shindler.
Courses would be available in film, animation, applied games, special effects, sound design, software design for screen, user experience design and immersive media content production for more than 1,000 students every year.
Those behind it estimate that it could generate an annual £13m boost for the local community.
The next step is for the proposals to go to Greater Manchester leaders, so they can green light £15m of Government funding. This will cash will be matched by Manchester Metropolitan University.
"This innovative learning resource will bring creative and computational learning together. It's essential to do this in order that we prepare our content producers for the changes in the way that people consume media now and in the future," said Professor Mary Oliver, head of media at the University.
"In collaboration with our industry partners, we will be designing new programmes, new kinds of learning spaces and learning methods. In this rapidly changing media dominated world we need to change the ways in which we create content to respond to the ever changing technological landscape."
Providing all goes ahead, it will be based on the Oxford Road corridor, within Manchester Met's campus.
"With more than 55,000 jobs generating around £3 billion a year, the creative and digital industries are one of the fastest growing sectors in the Greater Manchester economy. Manchester is Europe's second largest creative, digital and media hub and the sector is growing faster than anywhere else in the UK," added Sir Richard Leese, GMCA lead member for Economic strategy.
"Greater Manchester is determined to build on this success by working with industry and academic partners. The International Screen School Manchester will be a creative and digital skills powerhouse, supporting the creative and digital industries to secure the skills needed to drive innovation, growth and transformation."