28 February 2017
Dame Diana Rigg to star as Victoria returns to Yorkshire for second series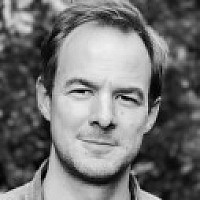 Dame Diana Rigg has been confirmed as a new regular cast member for hit ITV drama Victoria as the second series begins production.
The second series, once again written by creator and executive producer Daisy Goodwin, sees Queen Victoria face the new challenge of motherhood.
Jenna Coleman (Doctor Who) reprises her role alongside Tom Hughes (The Game) as Prince Albert.
Picking up six weeks after the first series ended, the second instalment establishes Victoria as a working mother, learning to balance her responsibilities as both parent and Queen. However, with Prince Albert still struggling to find a role for himself there is an inevitable power struggle between husband and wife.
Dame Diana Rigg (The Avengers, Game of Thrones) will play the Duchess of Bucchleuch, the young Queen's new Mistress of the Robes, who is renowned for speaking her mind. She joins returning cast members including Nigel Lindsay (Unforgotten) as Sir Robert Peel, Alex Jennings (The Lady In The Van) as King Leopold, Peter Bowles (To The Manor Born) as Duke of Wellington, David Oakes (The White Queen) as Ernest, Daniela Holtz (Circle Of Life) as Baroness Lehzen and Catherine Flemming (Tatort) as the Duchess of Kent.
Inside the aircraft hangar studio space at The Yorkshire Studios
The series will include trips to France and Germany, touch on tragedy in Ireland and war in Afghanistan, and see Victoria and Albert discovering sanctuary in the Isle of Wight.
Production will take place in The Yorkshire Studios, a 100,000 sq ft aircraft hangar in North Yorkshire, over the summer.
The eight-part series and two-hour Christmas special has been commissioned by ITV's head of drama, Polly Hill, and senior drama commissioner Victoria Fea, and will be executive produced by Damien Timmer (Endeavour), Kate McKerrell (Lost In Austen) and Daisy Goodwin for Mammoth Screen. It will again be produced by Paul Frift.
Goodwin said: "In series one Victoria married the handsome prince, but in this series she and Albert get down to the serious business of living happily, sometimes stormily, ever after."
Mammoth Screen's Timmer added: "Series one of Victoria was a big success both at home and abroad, and it is a privilege to continue to tell the story of this fascinating woman at a particularly interesting point in her reign."
The first series of the drama was ITV's highest rating drama of 2016, receiving a consolidated average of 7.7m viewers with a 29% share. It is distributed by ITV Studios Global Entertainment and has been sold in 350 territories worldwide.