28 February 2017
CN Group's Colman and 5 live's Oldroyd among Sports Journalism Award winners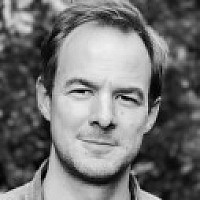 A Cumbrian reporter claimed an incredible sixth win in the regional category at the British Sports Journalism Awards last night.
CN Group's Jon Colman, a sports reporter for the News and Star and the Cumberland News, won the Regional Journalist prize at a ceremony held in London.
Judges hailed Colman - who also took the honours in 2009, 2012, 2013, 2014 and 2015 - for "breaking big stories season in, season out".
5 live's Eleanor Oldroyd
They said: "Jon Colman of Cumbrian Newspapers has been breaking big stories season in, season out and is to be congratulated on retaining the Regional Sports Journalist yet again.
"Some achievement given the challenge from Mark Douglas of NCJ Media in Newcastle and Chris Wathan of Media Wales in Cardiff."
Meanwhile, MediaCityUK-based BBC Sport picked up four awards at the event.
It picked up the Television Sport Live Broadcast Award for its coverage of the Rio 2016 Olympics, while BBC Radio 5 live's John Murray took home the title of Sports Commentator for 2016.
The panel said: "[John was] versatile and authoritative with a poetic turn of phrase".
The Broadcast Sports Presenter Award went to 5 live's Eleanor Oldroyd for the second time in three years, while Oldroyd received another honour for 'Fight to the Finish', a documentary on Belgian Paralympian Marieke Vervoort, which was named Radio Sports Factual programme of the year.
On 'Fight to the Finish', the judges said: "A difficult subject was handled with considerable sensitivity to produce a thought-provoking but compelling programme, which was deeply moving and surprisingly uplifting."