22 February 2017
CBeebies programmes to be available online in China for first time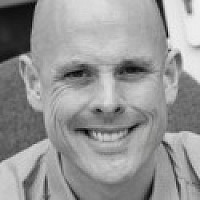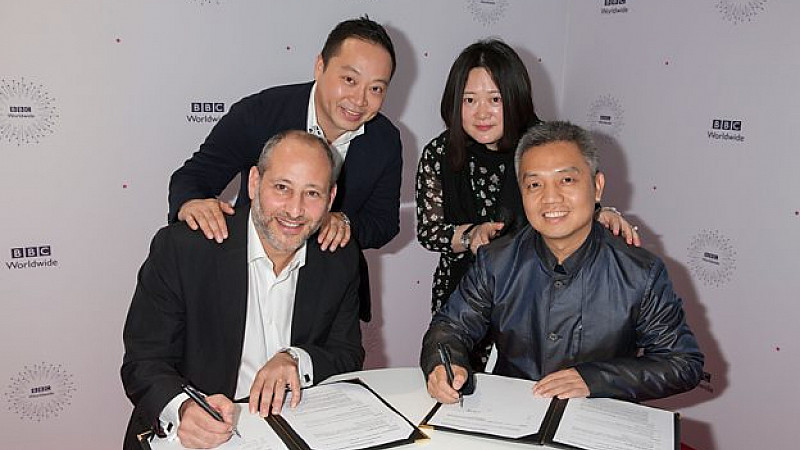 CBeebies programmes will be available in China on a digital platform for the first time following an agreement between BBC Worldwide and China's biggest online video platform.
A Memorandum of Understanding has been signed between BBC Worldwide and iQIYI to bring almost 300 hours of pre-school content from CBeebies to viewers in China.
iQIYI is the leader in providing online services in the country, with 20 million paid subscribers as of June 2016. CBeebies content will be available on both this platform and on iQIYI's app, which is active on 120 million devices every day, making it the most-used online video app in China.
Some of BBC's most popular pre-school programmes will feature, including Go Jetters, Ubercorn and the award-winning Sarah and Duck. The Memorandum Of Understanding was signed by David Weiland of BBC Worldwide (top left) and Wang Xiaohui, Chief Content Officer of iQIYI (top right).
Weiland said:  "This is the first time CBeebies programmes will be available as a block on a digital platform in China. We are very pleased that iQIYI is our partner for this 'first'. CBeebies has won multiple awards, most recently 'Children's Channel of the Year' at the Bafta last year, and now parents and carers in China will have access to its trusted programmes to enthrall their pre-schoolers anytime, anyplace.
"This partnership is an affirmation of the shared commitment to bring the very best of BBC programmes to a wider audience across China."
Wang added: "We first started working with BBC Worldwide in 2015 when we partnered with them to bring their premium factual content to viewers on iQIYI. We are excited to expand this partnership to include their very popular CBeebies programmes for our pre-school audience and their parents and carers.
"We are confident that CBeebies' programmes aimed at encouraging 'learning through play' in a consistently safe environment will be very popular with our audience."