03 January 2017
ITV 'hires headhunters to plan for Crozier exit'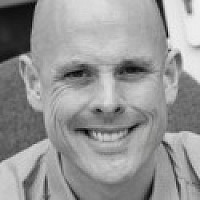 ITV has hired a firm of headhunters to plan for the eventual departure of chief executive Adam Crozier, according to Sky News.
The broadcaster is reported to have brought in Spencer Stuart to help the board with succession planning for Crozier and his finance director Ian Griffiths. The move comes as Crozier approaches his seventh year in the job.
Crozier has been chief executive for seven years
The former Royal Mail boss is credited with having turned around ITV - its share price has risen from 56p when he started in January 2010 to 206.4p now - although it fell by a quarter last year as worries grew over advertising revenues after Brexit.
In November, ITV warned that advertising income would fall 7% in the crucial Christmas quarter, when companies usually spend big to secure prime slots. The warning followed a 4% drop in the third quarter and ITV cut 120 jobs in October, blaming "political and economic uncertainty".
News of Spencer Stuart's appointment was reported by Sky News, which said neither Crozier nor Griffiths had indicated a desire to leave. The headhunter is said to have been called in by chairman Sir Peter Bazalgette to help with long-term planning.