10 November 2016
MediaCityUK to be showcased to Chinese investors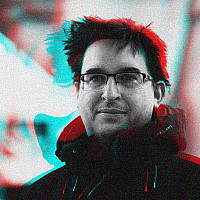 The Government will be highlighting some of the key infrastructure projects taking place in the North of England to Chinese investors.
The 13 projects, offering more than "£5bn of opportunities", include MediaCityUK and the Liverpool Waters Project, as well as a number of schemes across Yorkshire and Cheshire.
The portfolio will be unveiled later today by the Chancellor, Phillip Hammond, Northern Powerhouse Minister, Andrew Percy and International Trade Secretary, Dr Liam Fox.
"As we seek to take to take the golden era of UK China relations to the next step, we have a major opportunity to open up investment opportunities across the Northern Powerhouse," explained Hammond.
"This portfolio, opening up billions of pounds of investment ready projects to Chinese investors, will support our work to grow and create jobs across the north, as well as underpin our ambitions to bring world class infrastructure to every corner of Britain."
It is being announced as part of the 8th UK-China Economic and Financial Dialogue (EFD), which involves a series of events over a 2-day period.
Chinese vice premier Ma Kai, will be accompanied by a senior delegation.
"Building the Northern Powerhouse is at the heart of our efforts to create an economy that works for everyone," added Northern Powerhouse Minister Andrew Percy.
"Investors from abroad know that the North has some of the world's best and most talented entrepreneurs and businesses, and today we're showcasing 13 oven-ready opportunities to them which could create thousands of jobs for years to come."