11 October 2016
Who should make our Top 50 Northern Scriptwriters list?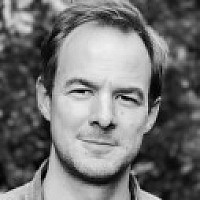 It's our final curtain call for the region's top scriptwriters.
Over the past few weeks we have been working on the latest in our hugely popular series of research features - a search for the 50 leading scriptwriters in the North.
For this feature, the first of its kind, we have partnered with one of the leading production companies in the North - LA Productions - to research and present the talent behind the twists and turns that have formed so much memorable drama in recent years, from Happy Valley and Peter Kay's Car Share to Accused and No Offence.
Andrew Morrissey and Sarah Deane, LA Productions' head of development and development executive respectively, have been leading the research on this unique feature.
Both have worked on numerous productions in the North and will bring an invaluable insider's perspective to the list, which is due for publication in January.
They are still accepting recommendations for inclusion on the list - please email sarah@laproductions.co.uk.
Our other research features have included the Top 50 In-house Communicators, the Top 100 Prolific Northerners and of course our benchmark series of industry top 50s: PR Agencies, Digital Agencies and Integrated Agencies.