11 October 2016
Jeremy Kyle Show creator to head up ITV entertainment in the North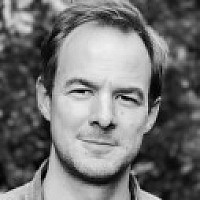 The man credited with creating The Jeremy Kyle Show is to head up entertainment in the North at ITV Studios.
Tom McLennan, who began his career at ITV in 2000, has overseen over 2,500 episodes across 13 series of The Jeremy Kyle Show and also launched its US-based version.
His promotion to director of entertainment, North, means he takes responsibility for the 800 hours of entertainment that ITV Studios produces each year, including Judge Rinder, Countdown, University Challenge, The Jeremy Kyle Show and You've Been Framed.
The Manchester-based role sees him take on the slate developed by Sumi Connock, the ITV Studios creative director, who will be leaving the business in the coming weeks.
McLennan said: "I'm excited about the future of Manchester, we've doubled ITV Studios entertainment output in the past four years and have some new exciting shows in the pipeline. The team here in Manchester are some of the best in the business and working together we will carry on growing the North West business."
Angela Jain, managing director, ITV Studios Entertainment, added: "Our ITV Studios team in the North is very important to us and to signal the next wave of growth and leadership we have appointed Tom to an expanded role. His achievements are not just in launching new shows but also setting them up for long-term success. He has been a fantastic ambassador for the North, so this really is the natural next step for him."
The content arm of ITV has also hired Gail Harman from indie prodco Tuesday's Child as creative director, development, ITV Studios Entertainment.
And Martin Lau, who joins from Tellycopter, becomes development executive.