27 October 2016
Four year high for BBC Radio Manchester in RAJARs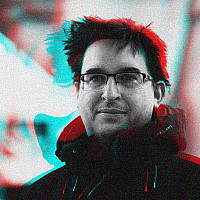 Presenter changes at BBC Radio Manchester have seen the station reach a 4 year high in the latest RAJARs.
It's a major turnaround for the station, which had seen successive quarterly drops in listening figures.
According to the latest statistics, it reached 248k listeners - up from 176k earlier this year. Indeed, these are its best listening figures since 2012.
The station recently brought in former Key 103 favourite, Chelsea Norris to host a regular Saturday morning show with Phil Trow. Coronation Street's Jennie McAlpine has also joined as a guest presenter.
"I'm so pleased that nearly a quarter of a million people are tuning into Radio Manchester. We operate in a very competitive radio market in Greater Manchester so it is fantastic people are switching to us for our mix of great music, the biggest local personalities and the best local news and sport," said Kate Squire, managing editor of BBC Radio Manchester.
Nationally, BBC Local Radio saw a dip in listeners year-on-year from 8.73m listeners per week, to 8.43m
BBC Radio 5 Live saw its reach drop slightly year-on-year from 5.53m to 5.5m,  a fall from the last quarter (5.86m).
In the commercial sector, Key 103 has remained static at 356k, following a period of decline. However, its rival, Capital Manchester achieved 498k.
Bauer's City Network remains the third biggest commercial radio network, with an audience of 7m and a highest ever digital tech of 2.9m.
At the other end of the scale, Manchester-based Chris Country radio recorded its first audience figures from RAJAR.
Launched on digital radio in London, it achieved 35k listeners every week across the capital, listening for an average of 8.2 hours.
"Although we knew there was a strong appetite for country music in the UK, we're thrilled with our numbers, just months into being on air in London. Of course, we know our audience is even bigger when you consider that we don't survey our other Digital Radio broadcast areas of Suffolk, Cambridge, Portsmouth and Central Manchester," said Chris Country's programme director Chris Stevens.