19 October 2016
BBC begins tender process for A Question of Sport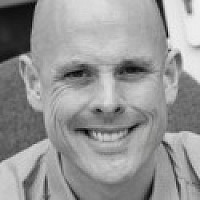 The BBC has put out an invitation to tender for Salford-filmed A Question of Sport.
It is the first of four shows to be put out to competitive tender as part of the BBC's new "compete or compare" strategy.
The corporation is inviting pitches from independent producers and its in-house arm BBC Studios for the long-running sports quiz, currently fronted by Sue Barker, as well as Songs of Praise, Holby City and Horizon.
The contract will be for two years commencing in April 2017, to deliver two series of 36 episodes per series and the initial deadline for tender eligibility is October 31st.
Independent production companies and BBC studios are able to pitch.
The BBC will retain all Intellectual Property rights for the programmes put to tender, which will all continue to be shown on BBC television, but the tendering process will decide which supplier makes those series.
Under the terms of the BBC's new draft charter, the government has stipulated that all BBC shows will put out to tender over the next 11 years, the duration of the next charter period.
The BBC said the shows were chosen because they are approaching recommissioning decisions and their production schedules allow them to be put out to tender quickly.