30 September 2016
Shortlist announced for North West Royal Television Society Awards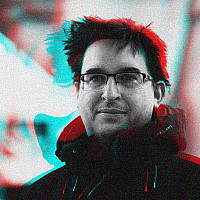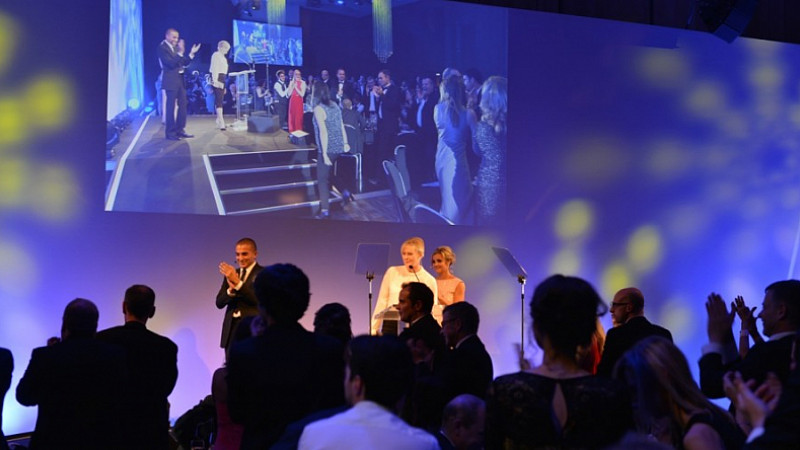 The Royal Television Society has revealed the shortlist for this year's North West Awards.
They celebrate the broadcast talent in the region both in front of, and behind the camera.
The full list is below and the winners will be announced at a ceremony hosted by Les Dennis in November.
"The RTS North West Awards are also a really good, annual check on the health of TV production in the region," said Alex Connock, chair of the RTS North West Centre and MD of Shine North.
"This year we've again seen record entries (5% up) and growth in factual submissions, continued strength in news and drama, plus really robust entries in post-production. Anecdotally, anyone you talk to around Media City will tell you that many of the region's shooting and editing resources are actually maxed-out in October, with so much in production.  This is great news, and great evidence of an industry that is not only a really significant digital employer, but also a great flag-waver for the North."
The Shortlist:
Best Animation / Puppetry 
CITV Share A Story 2015 "Chilly the Polar Bear" CITV for CITV
Danger Mouse BBC Children's for CBBC
The Furchester Hotel BBC Children's/ Sesame Workshop for CBeebies
Twirlywoos "Twirling" Mackinnon and Saunders/ Ragdoll Productions for CBeebies
Best Children's Programme (Pre-School)
CBeebies: A Midsummer Night's Dream BBC Children's for CBeebies
CBeebies: Tortoise and The Hare BBC Children's for CBeebies
Something Special BBC Children's for CBeebies
Twirlywoos "Twirling" Mackinnon and Saunders/ Ragdoll Productions for CBeebies
Best Children's Programme (School Age)
4 O'Clock Club BBC Children's for CBBC
Blue Peter – The Walk That Changed The World BBC Children's for CBBC
Hiroshima – A Newsround Special BBC Children's for CBBC
My Life – Marvellous Messy Minds Nine Lives Media for CBBC
Best Current Affairs Programme
BBC Panorama: Gangs, Guns and the Police Nine Lives Media for BBC One
Inside Out North West "With Hope in Their Hearts" BBC North West for BBC One
Never Again: Fear and Faith in Paris BBC Religion and Ethics Salford for BBC One
Tonight: Meeting My Enemy ITV Studios for ITV
Best Production (Craft)
From Darkness BBC Drama Production North for BBC One
Happy Valley Red Production Company for BBC One
The Five Red Production Company for Sky One
Twirlywoos "Twirling" Mackinnon and Saunders/ Ragdoll Productions for CBeebies
Best Post Production (Craft)
BBC Sports Personality of The Year 2015 Dock 10 for BBC One
Cradle to Grave Tanvir Hanif VFX for BBC Two
Happy Valley – Series 2 (Picture Grading) Dock 10 for BBC One
Just Call Me Martina Flix Facilities for BBC One
Best Use Of Multiplatform
BBC Get Inspired Campaign BBC Sport for BBC
Danger Mouse BBC Children's for CBBC
King Lear Saffron Cherry TV/ Talawa Company /Royal Exchange Theatre Company for The Space
Music Box with Guy Garvey: Tune Yards BBC Music for IPlayer
Best Regional News Journalist
Andy Bonner ITV News Granada Reports for ITV
Andy Gill BBC North West Tonight for BBC One
Dave Guest BBC North West Tonight for BBC One
Chris Hall ITV News Granada Reports for ITV
Best Regional News Programme
BBC North West Tonight – EU Referendum Compilation BBC North West Tonight for BBC One
BBC North West Tonight – Hillsborough BBC North West Tonight for BBC One
ITV News Granada Reports – Compilation ITV News Granada Reports for ITV
ITV News Granada Reports – The Hillsborough Inquest ITV News Granada Reports for ITV
Best Regional Story
BBC North West Tonight: Justice For Poppi BBC North West for BBC One
ITV News Granada Reports: Hillsborough Compilation ITV News Granada Reports for ITV
ITV News Granada Reports: The Manchester Bomb ITV News Granada Reports for ITV
That's Lancashire Headline News: Academic Debate That's TV for That's Lancashire
Best Sports Programme
1966 – A Nation Remembers Blakeway North for ITV
Jimmy Hill: A Man For All Seasons BBC Sport for BBC One
Just Call Me Martina BBC Sport for BBC One
Muhammad Ali: The Greatest BBC Sport for BBC One
Best Low Budget Programme
On Stage at the Everyman Blakeway North for BBC One
Crimes That Shook Britain – April Jones Title Role Productions for Crime and Investigation Network
Music Box with Guy Garvey: Little Dragon BBC Music for BBC IPlayer
MUDSA: We Are United MUTV for MUTV
Best Script Writer
Elliot Kerrigan / Simon Carlyle – Boy Meets Girl Tiger Aspect for BBC One
Jimmy McGovern / Rob Pugh – Reg LA Productions for BBC One
Mark Oswin / James Griffiths – Danger Mouse BBC Children's for CBBC
Sally Wainwright – Happy Valley Red Production Company for BBC One
Best Performance in a Comedy
Harry Hepple – Boy Meets Girl Tiger Aspect for BBC One
Adil Ray – Citizen Khan BBC Comedy for BBC One
Rebecca Root – Boy Meets Girl Tiger Aspect for BBC One
Alison Steadman – Broken Biscuits Jellylegs Production for BBC One
Best Performance in a Continuing Drama
Alex Bain – Coronation Street ITV Studios for ITV
Tina O'Brien– Coronation Street ITV Studios for ITV
Jane Danson – Coronation Street ITV Studios for ITV
Jack P Shepherd – Coronation Street ITV Studios for ITV
Best Single Documentary
1966 – A Nation Remembers Blakeway North for ITV
Life Begins Now Platform Productions for BBC Three
My Psychic Life Lime Pictures for Channel 4
Sex, Drugs and Murder: Life in the Red Light Zone BBC Current Affairs Salford for BBC Three
Best Performance in a Single Drama or Drama Series (Male)
Kevin Doyle – Happy Valley Red Production Company for BBC One
Kascion Franklin – Danny and the Human Zoo Red Production Company for BBC One
Johnny Harris – From Darkness BBC Drama Production North for BBC One
Tim Roth – Reg LA Productions for BBC One
Best Performance in a Single Drama or Drama Series (Female)
Anne-Marie Duff – From Darkness BBC Drama Production North for BBC One
Sarah Lancashire – Happy Valley Red Production Company for BBC One
Anna Maxwell Martin – Reg LA Productions for BBC One
Lesley Sharp – Scott and Bailey Red Production Company for ITV
Best Factual Series
Dragon's Den BBC Entertainment Production North for BBC One
Genius of the Ancient World BBC Religion and Ethics Salford for BBC Four
Ireland with Simon Reeve BBC Religion and Ethics Salford for BBC Two
Kid's Hospital: Your Child in Their Hands Zinc Media for Channel 5
Best Factual Entertainment Programme
Let's Do It: Victoria Wood Tribute Shiver for ITV
Supercar Megabuild Shine North for National Geographic
Tina Malone: My New Body True North for TLC
The Dengineers BBC Children's for CBBC
Best Entertainment Programme
Coronation Street Live 'Uncovered' ITV Studios for ITV
Sam & Mark's Big Friday Wind-Up BBC Children's for CBBC
Swashbuckle BBC Children's for CBeebies
The Big Quiz ITV Studios for ITV
Best Comedy Programme
Boy Meets Girl Tiger Aspect for BBC One
Broken Biscuits Jellylegs Production for BBC One
Citizen Khan BBC Comedy North for BBC One
Class Dismissed BBC Children's for CBBC
Best Single Drama or Drama Series
Danny and the Human Zoo Red Production Company for BBC One
Happy Valley Red Production Company for BBC One
Reg LA Productions for BBC One
Scott and Bailey Red Production Company for ITV
Best Learning or Education Programme In Memory of Katy Jones
Comedy Classroom: Live Lesson BBC Learning for CBBC
Shakespeare Unplugged: Live Lesson BBC Learning for CBBC
Ten Pieces II BBC Learning for CBBC
The Somme: Live Lesson BBC Learning for CBBC