08 September 2016
Robbie Coltrane and Julie Walters on Channel 4's National Treasure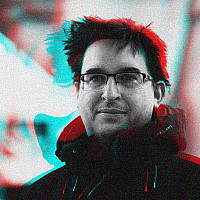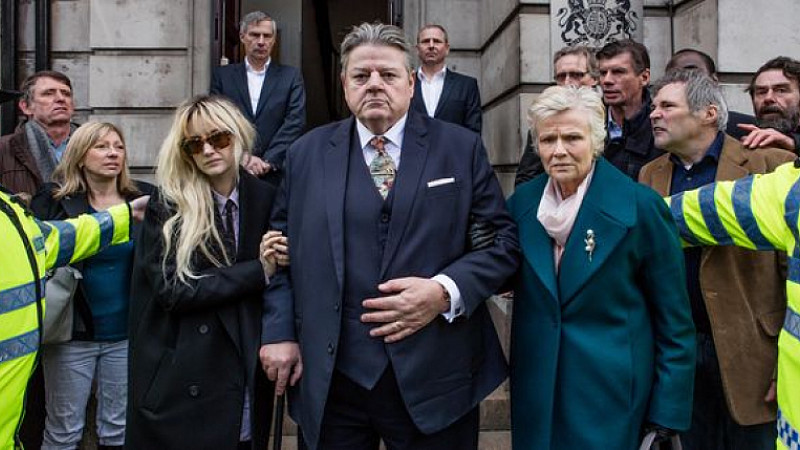 Channel 4 is to air a new 4 part series later this month, which will examine the impact of accusations of historic sexual offences against a fictional, much-loved public figure.
The series stars Robbie Coltrane and Julie Walters and has been produced in association with Screen Yorkshire, supported by the Yorkshire Content Fund.
Coltrane, who plays the lead role, Paul Finchley, admitted the subject matter was controversial, but he wanted it to have an impact:
"All of us involved in it are really proud of it. And I think it's important to deal with these issues in some way and help people understand them. And hopefully to prevent it from happening again. Because you're really doing it for the victims. A lot of people's lives have been ruined by this kind of stuff. You have to do it right out of respect for them.
The story deals with the "trial by media".
"It's what the police call fishing. It's a real dichotomy," he added.
"In the programme, my character does this interview with Victoria Derbyshire, and she asks the question: "If they don't publish your name, then it could be that just one person will come forward, the most bold person, or the one who's least afraid. But there might be another six. But if you mention a name, then you might get another seven people coming forward. And some will be hysterics, liars, attention seekers, or it could be someone out to make a few quid. But at the same time, you could be missing a trick." Finchley's argument is "Why does this have to be done in public?" And she says "Well, what do you think? Should the law be protecting the wrongfully accused, or those who have actually been abused. Because that's your choice." And it is the choice. It's a real moral dilemma."
Walters, who plays Finchley's wife agrees:
"I feel for people who are accused of something they haven't done, but have been in the media spotlight because of it. It's very difficult to get rid of that sort of thing. No matter what happens, some people will always think "There's no smoke without fire". That is very difficult. On the other hand, as is shown in the series, it really helps the police when things are publicised, because it tends to give other people the courage to come forward, and they can then build a case. And I think that overall, the victim has to come first, no matter what."
The drama has been written by Jack Thorne and is directed by Marc Munden. Thorne admitted that he was apprehensive about the subject matter at the start, but felt the story needed to get out there.
"There was only one challenge and it was the challenge that I felt overwhelmingly from the very beginning - which is that a lot of people have been damaged by this," he said.
"An awful lot of people have been damaged by this, how do you write something which manages to be a drama but has a responsibility at the heart of it. It wouldn't be responsible to tell a story which tried to encompass all stories involved in this case - so that being the case, it wouldn't be responsible because the drama wouldn't be good and you're not then doing justice to the people involved. So when you're telling a partial story how do you still do justice to those people that aren't necessarily going to be in the full spotlight of it. That was a constant battle all the way through and one we're still talking about now in the edit."
The cast also includes Andrea Riseborough and Tim McInnerny.
"A lot of this show is about silence and the way that people's eyes are looking as they are talking. When you write a script you hope that people will give it life beyond the script," continued Thorne.
"I think it's extraordinary what these actors have done, with Marc's [Munden, director] guidance through it all. It is one way that you see the layers of a life and see the damage of history riven right through them. I think that we were incredibly lucky to get this cast and it's not often when you say that. I couldn't have hoped for better but it's more than that, I was surprised at how good it was. I think they're incredible and I hope we've made the best of them as they are a sensational cast and Marc is a sensational director."
The drama was filmed in Yorkshire.