23 September 2016
ITV orders second series of Victoria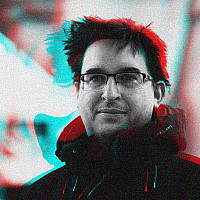 Victoria, which was filmed on location in Yorkshire, has been re-commissioned for a second series.
The show has been a big ratings success for ITV, averaging 7.7m viewers and a 29.7% audience share, making it the top-rated ITV drama of the year so far.
This morning, ITV confirmed that the production would also be returning to Yorkshire.
"Mammoth and Daisy Goodwin (screenwriter) have brought the characters so vividly to life in this series, and we're thrilled with the reception for Victoria. We're pleased to be able to confirm that Jenna Coleman and Tom Hughes will return to continue the story on ITV," said ITV's director of television, Kevin Lygo.
Goodwin will be writing the second series, with Paul Frift returning to produce.
"Even though she reigned in the 19th Century, Victoria is a heroine for our times. In the next series she faces the very modern dilemma of how to juggle children with her husband and her job. As Victoria will discover, it's hard to be a wife, a mother and ruler of the most powerful nation on earth!" said Goodwin.
Victoria is a co-production with Masterpiece on PBS.